Summary
Well-managed urban areas can support rich biodiversity with many species rapidly adapting to the built environment, yet urbanization remains the third most frequently cited threat to species on the IUCN Red List.
Exposure to nature can render significant physical and mental health benefits whilst inspiring care for the natural world, yet prevailing patterns of urbanisation typically weaken human-nature connections and exacerbate social inequities.
Green and blue infrastructure can cost-effectively enhance the liveability, sustainability, and resilience of cities.
Cities have ecological footprints that can be orders of magnitude larger than their physical area, exacting heavy impacts on ecosystems, near and far, including distant urban ecosystems.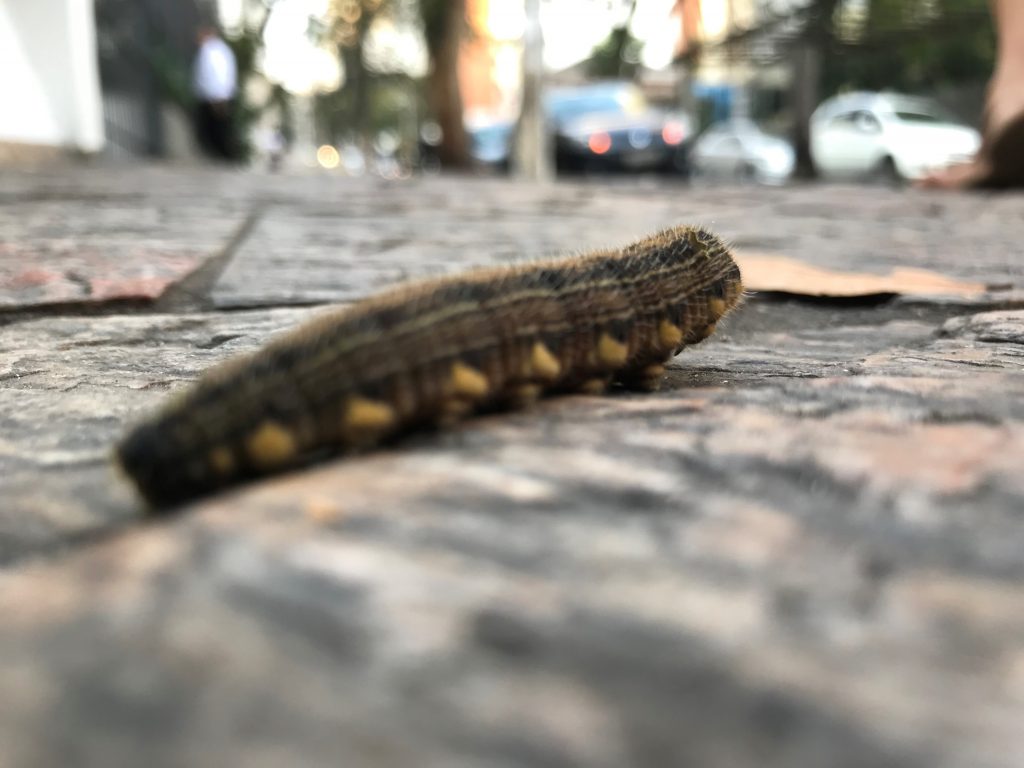 What is the issue?
Homo sapiens is becoming a distinctly urban animal. When the IUCN was founded in the mid-20th century, some 750 million people—roughly one third of the world's population—lived in cities, only two of which qualified as megacities (with populations exceeding 10 million). Today, 4.2 billion people live in urban areas and there are 33 megacities. Greater Tokyo Area alone, has 38 million inhabitants – more than the entire population of Canada. The global urban population is projected to continue rising, reaching 6.7 billion (68% of humanity) by 2050.
Cities constitute the world's fastest-growing ecosystem, characterised by high densities of residential and commercial buildings, sealed surfaces and people. Urbanisation brings about dramatic environmental changes pertaining to temperature, light, noise, traffic, predation, parasitism, competition, prey and substrate type. Between 2000 and 2030, it is estimated that urbanisation will directly consume 290,000 km2 of natural habitat, particularly the tropical moist forest and temperate forest biomes of Africa and Asia.
Cities are centres of consumption and production. They account for 60 to 80 % of the world's energy consumption, 75 % of natural resource consumption, and 70 % of anthropogenic carbon dioxide emissions.
Why is this important?
Depending on how they are designed, built, managed and governed, cities have the potential to exacerbate or ameliorate the global environmental emergency – a notion supported by the following considerations:
Prevailing patterns of urbanisation tend to weaken human-nature connections and exacerbate social inequities. Exposure to nature renders significant mental and physical health benefits whilst inspiring care for the natural world. For most people, the first and only form of nature that can be readily accessed is urban. Its unequal distribution along lines of affluence leaves many city dwellers under-served, raising questions of social justice.
The most rapid urbanisation is occurring in areas of high ecological value in countries of the Global South that may have limited capacity to develop sustainably. Unplanned and informal urbanisation frequently results in the inadequate provisioning of ecosystem services and exacerbation of climate and disaster risks.
By 2030, 40 % of strictly protected areas are expected to lie within 50 km of a city. Inching ever closer, cities subject protected areas to intensifying 'urban edge effects' including light and noise pollution, air and water degradation, and the introduction of invasive species. Direct human impacts including trampling, poaching, littering, arson and vandalism also rise sharply.
'Commercial and residential development' is the third most frequently cited threat to species on the IUCN Red List. A growing number of species are succeeding in establishing themselves in urban areas but most struggle to cope with the novel conditions and are consequently displaced, diminished or extirpated.
Cities have ecological footprints that can be orders of magnitude larger than their physical urban area. Total urban land coverage is only 2-3 %, but the full reach of cities—their demand for resources, discharge of waste, and disruption of ecosystems—extends to virtually every corner of the globe, even the remotest remnants of wilderness.
Urban systems are heavily exposed to climate and disaster risks including rising sea levels, saltwater intrusion, storm surges, flooding, drought and heat stress. Strengthening the resilience of urban communities and infrastructure has become an imperative of the highest order.
Cities are centres of social, financial and political capital. They are hotbeds of innovation. They can and must lead the transition to a sustainable future.
What can be done about it?
Building urban biodiversity
A range of measures are proven to enhance urban biodiversity. These include expanding natural habitats, strengthening connectivity, rewilding the urban matrix, planting native species, protecting Key Biodiversity Areas, and adopting wildlife-friendly management practices. Fostering compact integrated development, conducive to 'liveable density', can help to curb urban sprawl thereby averting the loss of hinterland habitat. Land-use planning and zoning can help to steer unavoidable urbanisation well clear of critical natural assets while biodiversity offsetting schemes can help to exact net gains from development projects.
Reducing ecological footprints
Given their size and reach, the ecological footprints of cities demand special attention. Achieving 'one planet living' requires greening supply chains, enhancing resource-use efficiency, promoting sustainable consumption and production, and fostering economic circularity. The types of industry a city harbours, the lifestyles it facilitates, and the norms and values it projects – all are important elements of sustainability.
Realising the opportunity
Rapid urbanisation presents an opportunity to reimagine the built environment and by extension, our very civilisation. To realise this opportunity, nature-inclusive design principles and nature-based solutions must become part and parcel of urban development. Ecological literacy must become a prerequisite for professionals shaping the built environment – architects, engineers, planners and policymakers to name but a few. Popular demand for greener, healthier and wilder cities must find expression through participatory planning, co-design and other forms of deliberative democracy. Every citizen's right to inhabit a clean, safe and wildlife-rich environment, must be recognised and upheld as a fundamental tenet of social justice.
More information
At the best of its Members, IUCN is doubling down on the New Urban Agenda and Sustainable Development Goal 11. Signals of intent include: i) the establishment of the IUCN Urban Alliance, a coalition of IUCN constituents concerned with urban dimensions of nature conservation; ii) the development of the IUCN Urban Nature Index, a tool for evaluating the ecological performance of cities; and iii) the joint coordination of the PANORAMA Solutions Thematic Community on Sustainable Urban Development and Resilience.